If you would like to serve dedicated video placements to your site, please contact your account team.

Types of Players
There are two types of video players currently offered – the instream NitroPay player, and a dedicated floating outstream player.

The Instream Player

Once you have contacted your account team and video capabilities are enabled for your site, you can generate their placement code in the same way you generate code for a standard placement. Make sure to select the appropriate website from the dropdown at the top of the page, an example is below: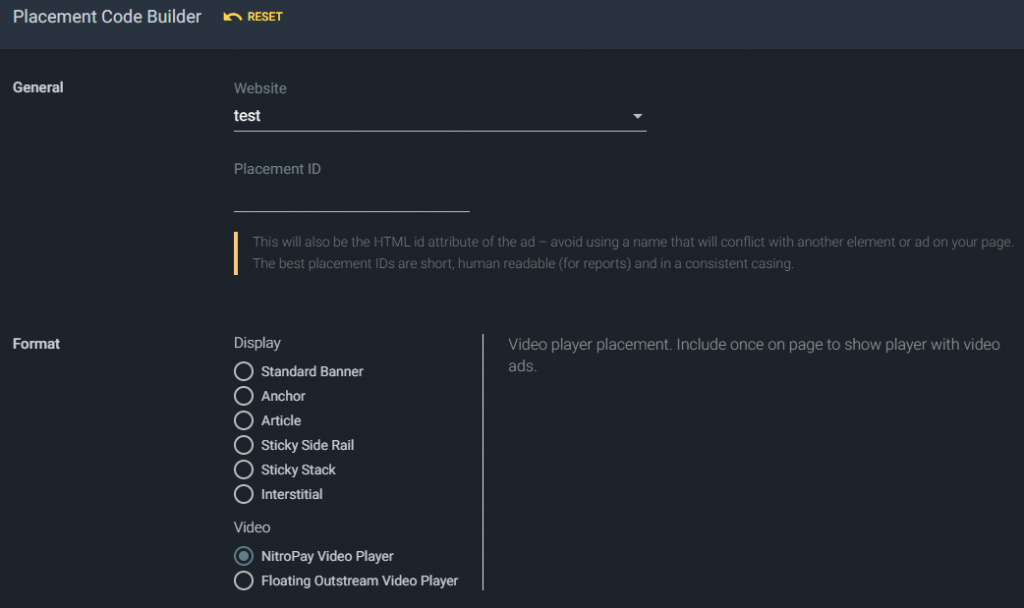 The NitroPay Video player is intended to be used as instream, and is fully compliant to all IAB and buyer standards – the function of this player is to be used as a focal point of the page, with clear intent by the user to view the video content. This allows it to be flagged as instream demand (as per IAB specifications).

Instream placements are also subject to a more stringent set of criteria from Google (https://support.google.com/admanager/answer/3522024?hl=en)
This player is highly performant but requires a bit of extra setup and work to get the most out of its demand.

The Outstream Player
The alternative to instream is our dedicated floating outstream player. This is a more simplified unit which only serves outstream video demand when a bid is successful and fill is supplied. To integrate, simply place the generated ad code anywhere within the body of your page.

Video Content
The dedicated video player has a content library – once enabled you will see the below section on your dashboard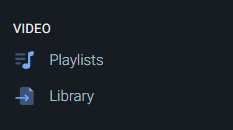 For instructions on how to enable a playlist, and upload content to the library, please proceed here: https://nitropay.com/docs/creating-a-playlist-and-adding-content/

If you have any concerns or questions regarding your video monetization options, please contact our support team.